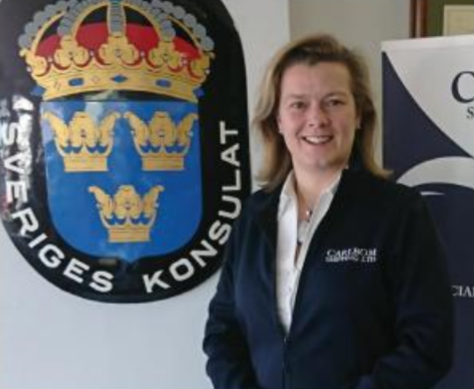 The British Prime Minister Theresa May firmly put Grimsby on the Brexit map by choosing our town to tell the UK and Europe "lets get it done".
This often-overlooked region with the ports of Hull, Immingham, Grimsby and Goole is a giant in terms of international trade. We proudly boast of being the UK's Energy Estuary. The Humber is home to the UK's busiest ports complex by tonnage, serving industry sectors including offshore renewables, advanced manufacturing, food processing, energy and an import hub for Scandinavian forestry products.
Grimsby is a center of excellence in Offshore Wind, a success story that's helped revitalise the local economy with millions of pounds of inward investments and job creation. The Humber is Theresa May's jewel in her renewables crown. Yet the region voted in favour of Brexit bu 69.9%, despite being so dependent on international trade. In immingham, Chamber members DFDS, has increased its footprint in the port of Immingham by 10% as part of preparations for Brexit and hired 15 new staff. Andrew Byrne, Managing Director of DFDS at Immingham, says their worst case scenario would be a "no-deal Brexit", with a customs declaration per item. A 30 second delay on processing every unit, could block the port within 2 hours – with similar disruption for foreign trade in every port across the UK.
So the Humber Chapter waits along with the rest of the world to see if Theresa May will "get it done" and keep Britain trading, especially on the Humber.
The Humber Chapter of SCC is located in Immingham and opened in the 1990's. The Chapter is one of four alongside the Midlands, Northeastern and Northern Chapters. Camilla Carlbom Flinn, Chairwoman at Carlbom Shipping Ltd, was appointed the chapter's chairwoman in 2008.