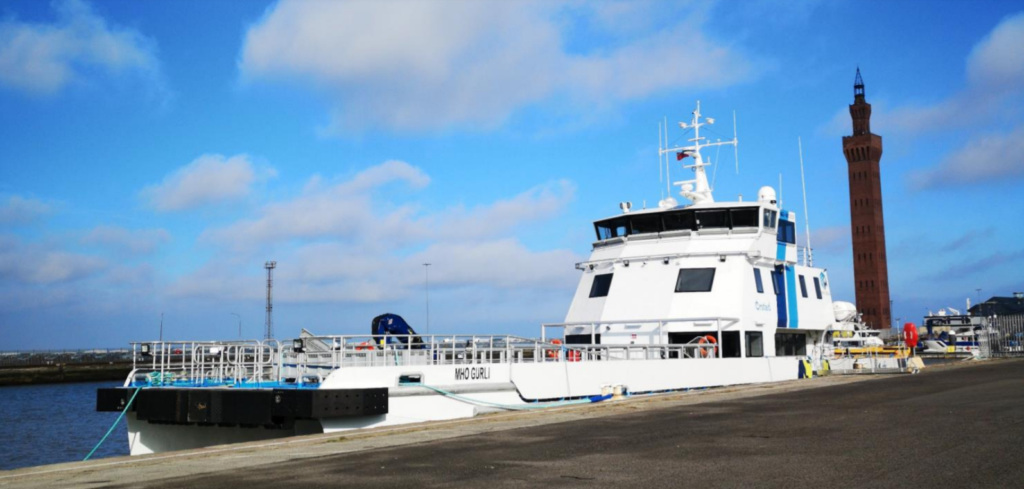 Carlbom Shipping Ltd is situated at the mouth of the Humber which is one of the major centres of the UK's renewable sector with Wind Farm operations and the landing of biomass shipments.
With Grimsby an established centre of excellence for operations and maintenance activity for Round 1, 2 and 3 wind farms in the North Sea, Carlbom Shipping can facilitate the operations and maintenance vessels for the offshore wind farms including –
Spare parts and maintenance
Fresh water supply
Bunkering (supply of fuel etc.)
We are also experienced in the handling of Biomass cargoes such as wood shavings, briquettes and wood pellets.
Carlbom shipping can facilitate the operations and maintenance for CTV/SOV & Guard vessels for the offshore wind farms including: 
Ships Agency & Port logistics
Warehousing & Transport
Stevedoring & Crane Hire
Waste Disposal & Record Keeping
Crew Changes & Immigration Formalities
Accommodation & Taxis/Customs documentation
Procurement services/Project management
DNV Certified Offshore
Units – hire/procurement
Helicopter & Airport Assistance
Food provision & Supply
Carlbom Shipping Ltd are members of the Team Humber Marine Alliance which represents more than 100 innovative companies working in key Humber marine sectors and also members of the Renewables Network a business network established to assist members enter the renewable energy market.
For more information about our services supporting the renewable sector or if you are looking to import or export biomass cargoes, please call +44 1469 571 387